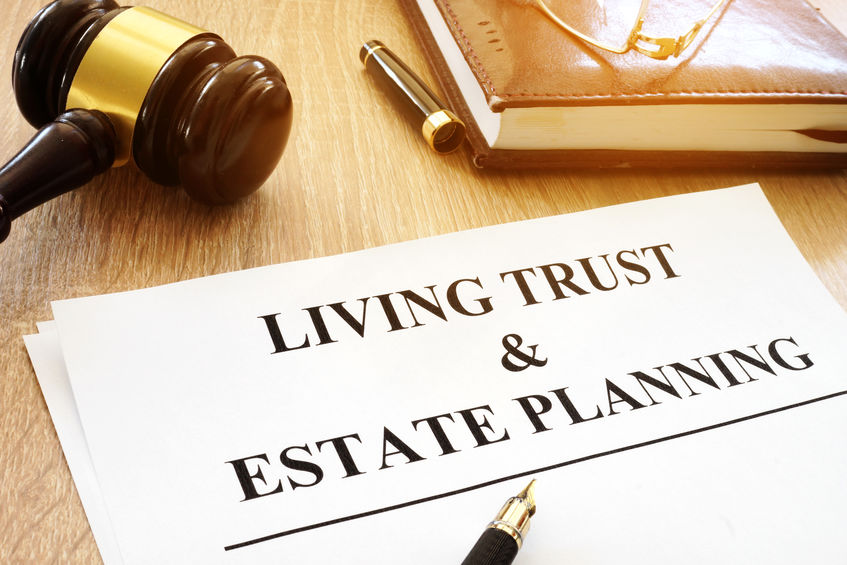 STAY CONNECTED
---
We're committed to helping our clients and the public stay up to date on the latest developments in Estate Planning and Trust Administration. Sign up for our monthly newsletter which provides timely information and updates on estate planning related subjects.
""
WHAT OUR CLIENTS ARE SAYING
Met with Debra VanRoekel to review and sign our final documents. Deb was professional, knowledgeable and thorough. My wife and I enjoyed working with her. Contacts with Nicole and Becca were positive. Met with Attorney, Ed Goodson and he took the time to answer all of our questions and explained things in a clear and concise manner.
Jim is the rare combination of a brilliant, innovative estate lawyer who communicates in way that business leaders and their spouses understand.
Jim and his team were easy to work with.  Jim laid out our plan in very understandable terms and guided us through the estate planning process.  We had a tight time table and Jim delivered.
Dear Mr. Cunningham, It was a privilege to be at the seminar on Saturday. Very glad I came! I so appreciated everything that Mr. Wood shared. It will clearly be beneficial to make an appointment in the near future. Very nice to see you again, and meet Mr. Wood. He has a calm manner. May I say that you both look so great in person. The photos of you two do not do you justice. Thanks very much for all your efforts.
After two frustrating times trying to put a family trust together only to be burned out with lawyer talk and competency of advice I found CunninghamLegal. Jim and his staff made my wife and I very comfortable with the process, advised us well and delivered a great Trust quicker than I thought possible. I am the first to recommend Cunningham Legal and have done so a few times since having our Family Trust completed.
We appreciate the personal connection, knowledge, experience and welcoming atmosphere. We like that everything is explained to us so we fully understand the process.
We appreciate your talents and expertise in crafting a Trust that protects our assets and serves in the best interests of our blended family.
Thank you!
We had a positive experience with everyone at CunninghamLegal. Thanks to Ed Goodson for his kindness, patience and being a compassionate person. Thanks to Rebecca and Debbie for answering the many questions we had. Keep up the good work!
It is rare when a business meeting goes completely right in all respects. This happened with the preparation and presentation of our trust. This was possible because of Rebecca Good. It is an exceptional team member that can be totally professional while at the same time being personable and enjoyable. You can also sense that she is genuine and sincere. Congratulations to the person responsible for hiring her.
I'm so grateful for your assistance with this project. It's like a heavy load has been lifted from my shoulders.
As for the staff at CunninghamLegal, their professional conduct, their willingness to ensure complete understanding and their encouragement to ask questions really goes a long way. We never felt rushed and always felt our best interest was paramount. I'm not sure you can measure a legal experience on a "fun meter", but we actually had some lighthearted enjoyment and a touch of laughter.
I left your office with extreme confidence with your services. Everyone I dealt with was knowledgeable, patient and understanding with dealing with an inexperienced client like me. Thank you!
I met with Deb VanRoekel to review and sign my final documents. Deb was professional, knowledgeable and thorough, and my wife and I enjoyed working with her. Our contacts with Nicole and Becca were also positive. We met with Attorney Ed Goodson. He took the time to answer all of our questions and explained things in a clear and concise manner.
We both felt at ease and comfortable meeting with Jim C. at his Menlo Park office. He took the time to clearly explain the reason for our living trust update. The experience was positive and reassuring. His office assistants were accommodating and professional.
We appreciate the fact that all of our questions and concerns were answered and explanations given. Thanks for helping us with our trust. We definitely feel that our minds are at peace. Thank you.
From the informational presentation given by Jim Cunningham at the Top 10 Estate Planning Mistakes – and how to avoid them seminar, to the interview with Ed Goodson, to the final review and signing with Deb VanRoekel, everyone was very informative and polite. I would recommend this law firm to anyone.
I appreciate the professional help I received from Ed, Deb and everyone associated with CunninghamLegal. They were patient with me, answered all of my questions in ways I could understand and were reasonable with their fees. They are the only firm I would consider to help me protect and pass on my assets as I desire.
Great service. I enjoyed meeting all of the nice people in the office and working with them.